Silver Globe Necklace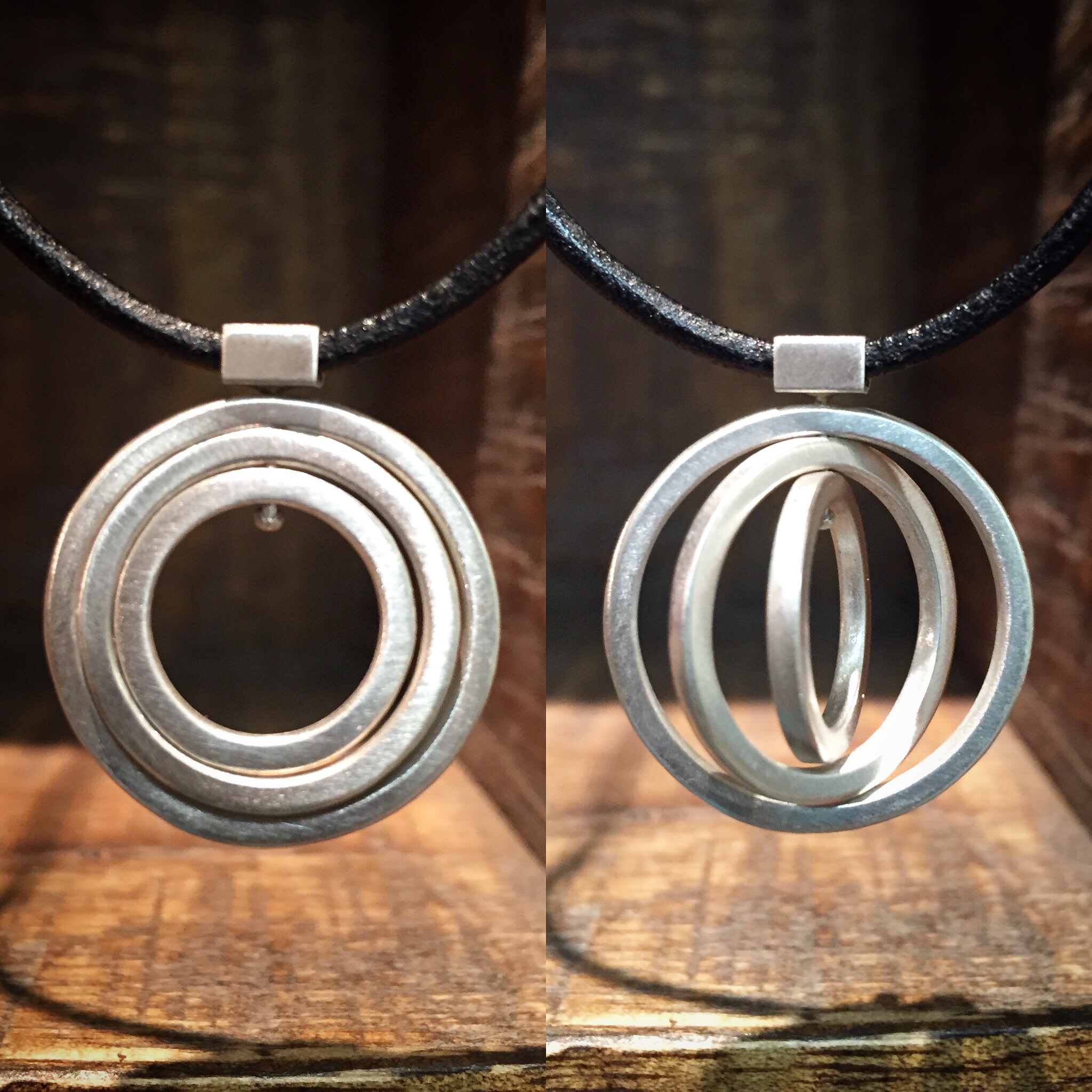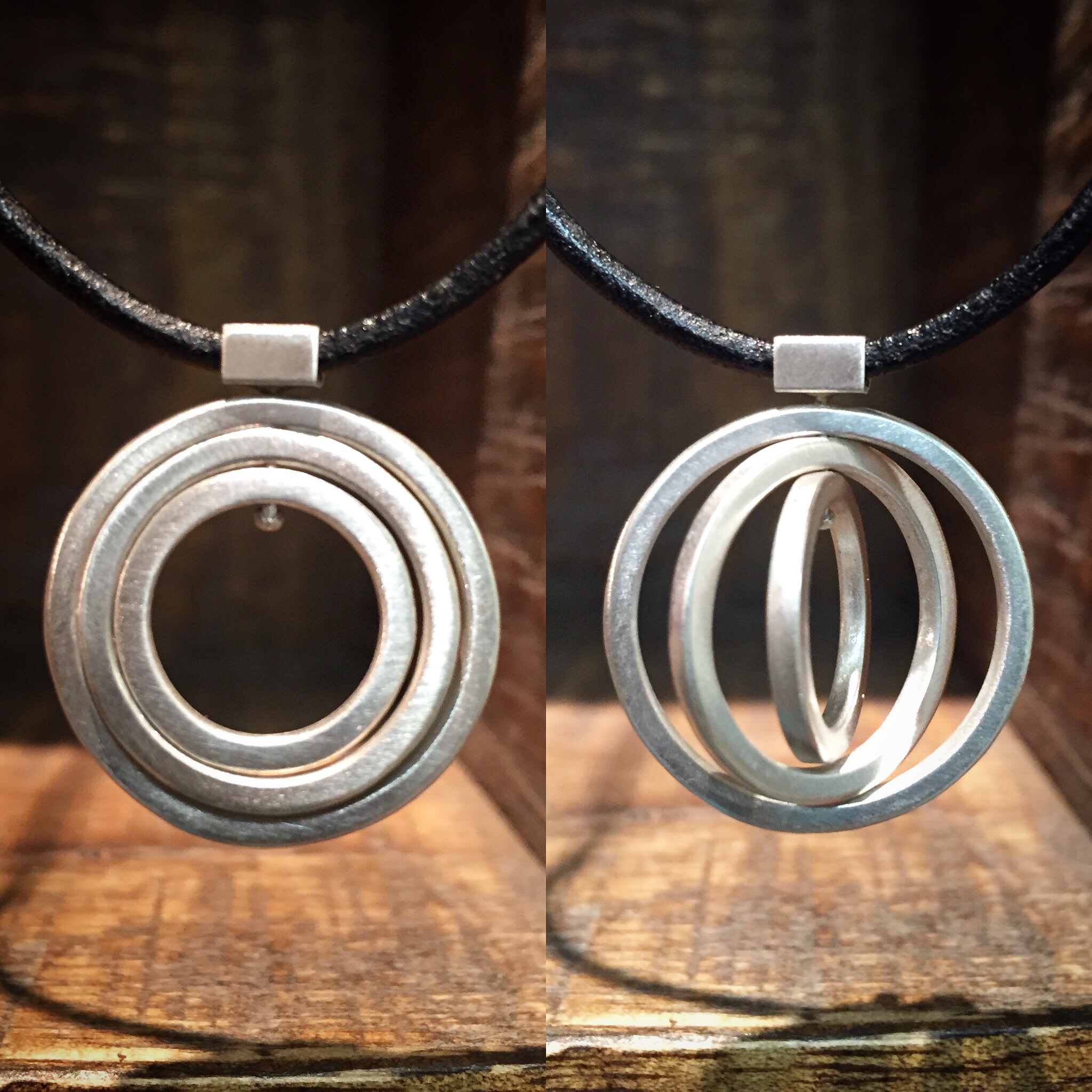 Silver Globe Necklace
2 views of the same necklace:
Globe 3 has 3 concentric circles that spin or lay flat. I created the original circles by hand. These are cast from the original. Great for men or women. If you want it on a chain, there will be an additional fee.
Also looks great in two tone silver and gold.